"But you are a chosen race, a royal priesthood, a holy nation, a people for his own possession, that you may proclaim the excellencies of him who called you out of darkness into his marvelous light" (1 Peter 2:9)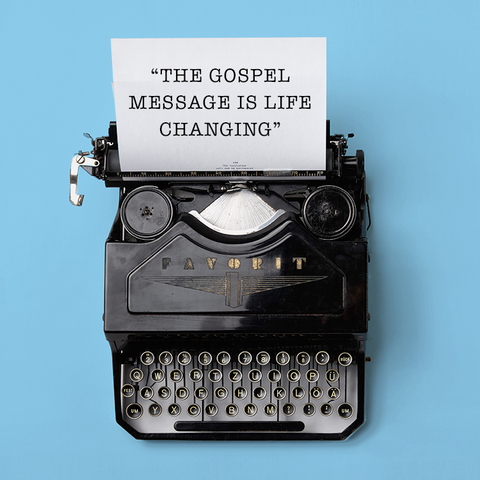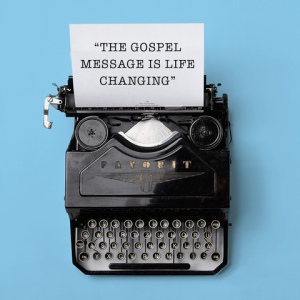 I've been pastoring Highpoint Church for almost twenty years now, and I'll tell you what, I've seen God change the lives of countless people. I never get sick of it. Inevitably, every time I clearly share the gospel message at our church, someone, often many people, respond. There's a simple reason for this. The gospel message is life changing.
The Gospels are full of examples of people encountering Jesus and having their lives changed forever. Take the woman in Mark 4:25-34 who had been suffering from bleeding for twelve years. She heard of Jesus, sought Him out, touched His garment and was immediately healed of her ailment. Can you imagine? Twelve years of suffering–over.
How about the demon-possessed man in Mark 4:1-20? This man was possessed with a "legion" of demons and lived among the tombs. Then Jesus met him and healed him, casting out the demons. He ended up being a man who would "proclaim in the Decapolis how much Jesus had done for him" (Mark 1:20). From demon-possessed to public preacher.
Or take the Apostle Paul. Prior to meeting Jesus his name was "Saul" and he was a church-persecuting, Christian-killing religious zealot. Then, he encountered Jesus, and Jesus changed his life. He gave him a new name and a new purpose, proclaiming the gospel message to the Gentiles and writing most of the books of the New Testament. From Christian-killer to Apostle and New Testament author.
Beyond the pages of the Bible, some of the most influential people in the history of the church came from unexpected origins, their lives having been changed by the gospel message.
One example is St. Augustine (ca. 4th century AD). Born to a Christian mother, he grew up not knowing what to believe, jumping from one belief system to the next. He took a concubine as a young man and kept her for many years, not able to control his desires. Then his life changed when he picked up and read the book of Romans and encountered the gospel message. He went on to be one of the most influential people in Church History.
If all that wasn't enough, we still see this today. I've experienced it. I've met countless people in our church who've experienced it. And maybe you've experienced it too. And if you haven't experienced it yet, know that Jesus is ready and waiting for you to respond.