Open Your Bible to Acts 3:1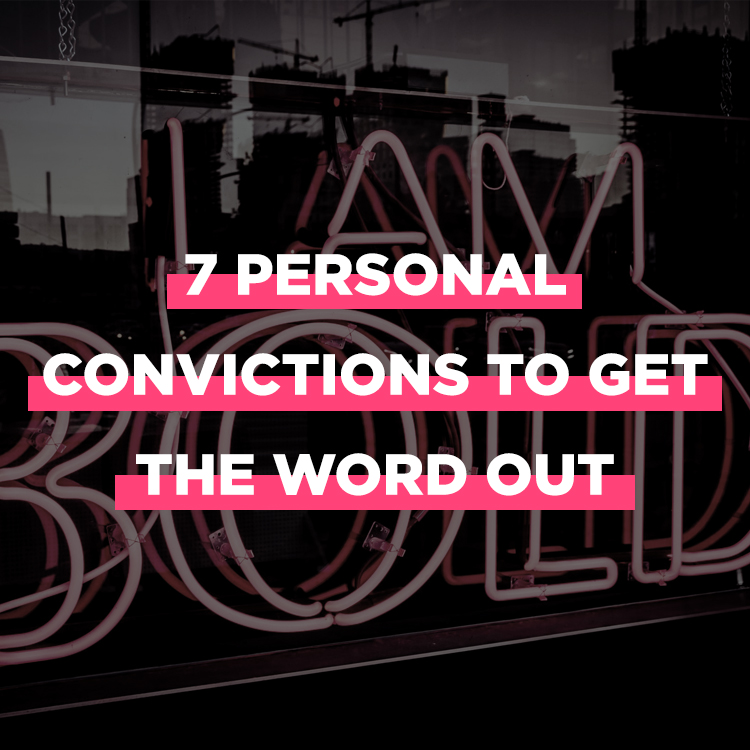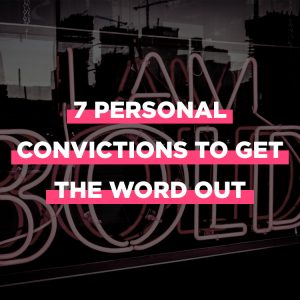 Pastor Ron provides us with seven personal convictions, straight from the Gospel, to help you to get the word out. Grab your Bible and follow along as we explore the book of Acts and learn more about how we can be confident, truthful, faithful, and bold evangelists.
1. Get the word out with
confidence
. 
(Acts 3:1-10)
Be confident in who you are in Christ. Be confident in the divine institution that God has set up for human change—the Church.
2. Get the word out with
clarity
.
(Acts 3:11-26)
Our power is His power. Jesus gives us the power to empathize with others and to pray with them. His power works through us. He gets the credit and He gets the glory. That makes everything we do more clear to ourselves and others.
3. Get the word out with
urgency
.
(Acts 4:1-4)
If someone is choking, you wouldn't hesitate to help them. You would get up from your seat and take urgent action to save them. But when people are suffocating spiritually, we tend to stay seated. Why? God's Gospel message is just as urgent, just as life-saving, so we must treat it like that. 
4. Get the word out with
faithfulness
.
(Acts 4:5-12)
When you share the Gospel, share it truthfully. Have faith that the Gospel is enough. When sharing God's word, do not do so in hopes of getting a reaction. It isn't about what they say or do. What matters is that they got the truth. And no matter their reaction, you must keep sharing the Gospel with faith.
5. Get the word out with
boldness
.
(Acts 4:13-22)
Boldness is spirit-led, which means you get boldness from Jesus. Scripture says the righteous are as bold as a lion. Boldness is difficult to get. But because boldness is spirit-led, gives to us by God, the more time we spend with Jesus the bolder we become. Boldness makes us better equipped to share His message.
6. Get the word out with
prayer
.
(Acts 4:23-31)
Prayer is the greatest asset in strengthening our relationship with God. Through prayer, we become bold, faithful, and confident. Prayer allows us to understand ourselves and our relationship to God, and the more we understand that, and the more power we find in talking to God, the better we can share that power.
7. Get the word out with
integrity
.
(Acts 4:32-37)
Walk in a way that matters. Walk in a way that pleases God. When you have the favor of God, you will be able to let the word out with integrity. Integrity is the power you get from following His path and the recognition that your strength is His strength.
With these seven convictions, we can strengthen our ability to share God's word. Pastor Ron gave a sermon titled Here There Everywhere on these seven things pulled from the book of Acts. You can watch that video by clicking here.